It's been a weekend ...
Bill left last Tuesday or Wednesday … I honestly can't even remember … to go to Orlando for a conference which lasted through Saturday night.
He flew from Orlando to Minneapolis to pick up his parents and bring them to Houston.  They will be here Monday or Tuesday.
Saturday night he called me and I could hear talking in the background.  I asked him where he was and he said "Epcot".  I said … "Like you went to Disneyworld and you are in Epcot?"  and he said "yes".  And I said … "I've been carpooling and cleaning and cooking and caring (one child with the flu and another with a stomach virus) and you are having dinner with MICKEY MOUSE?!?!?!?
And then I think maybe he thought it wasn't a good time to tell me he also rode my favorite ride, Soarin', and who knows what else he did.  All I know is that I've felt like I was wading through the Viet Cong or something and he's eating with Mickey Mouse.
It's a good thing I think that is funny and trust me,  I am planning on using this little story quite a bit.  Yes Bill … remember the time you left me with two sick kids, a house to pack, a contractor to monitor, a house to clean for your parents to arrive … all while you were having dinner with MICKEY MOUSE?!?!
He has offered to take me next year.
Anyway … so over the weekend … I was almost arrested.
It's true.
I had taken Savannah and Jacob to Jacob's double header basketball game.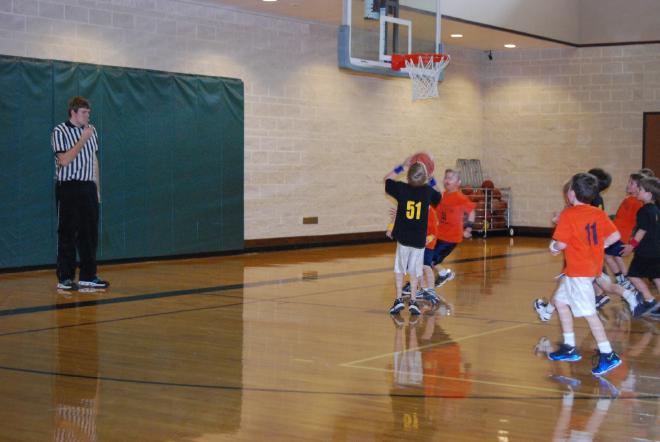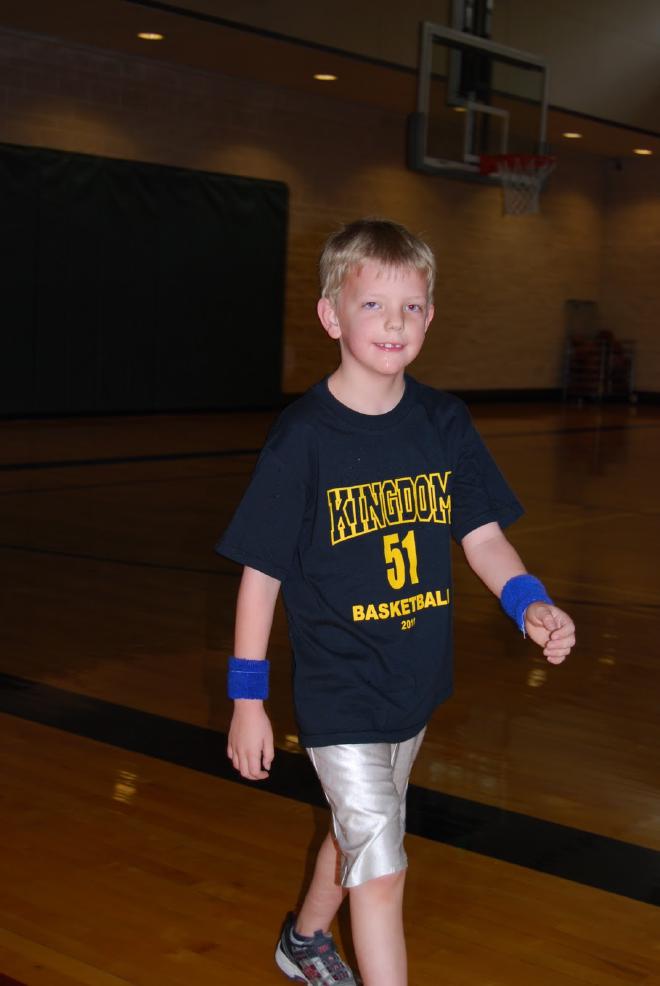 There were 45 minutes between games where the boys practiced and Savannah was playing with her friends.  I told my friend I was going to go run buy a gift for a birthday party later in the day and that I'd be right back.  When I walked out, I saw Savannah's wallet laying on the couch in the lobby … and she was no where to be seen.  Inside the wallet was her itouch.  My friend said I should take it as it would be a great lesson.
Except well … it didn't exactly go as planned.
While I was at the store buying the gift, Savannah notified the authorities at the church that she had been robbed.  She went to the security office and they watched the "incident" go down on the security cameras.
Before they showed her the footage, they asked Savannah what her mom was wearing.  She said she didn't know.
Then they asked what color hair her mom had.
Again … said she didn't know.
(That is actually kind of funny to me … she should have said … "it changes").
But anyway … they showed her the billfold being "lifted" and asked if she knew that person.
Thankfully she said "yes" … although I think it was something along the lines of "HEY … MY MOM STOLE MY WALLET!".
When I arrived back for the second game, the security man pulled me aside and told me he'd watched video of me stealing.  Told me the whole story.  Anyway, the whole "teaching her a lesson" thing kind of backfired except I learned I'll never do that again.
We're now on the downhill side of waiting for Bill to come home.  Bill - who is a master at helping the kids with homework which has, over the years, involved covering a shoe box or five in wrapping paper for "all about me" boxes, Valentines boxes, etc.
Tonight … the kids were fed, bathed and heading for bed when Savannah mentioned that she needed a decorated box for school to collect her Valentines.   She went and rummaged through the Christmas wrapping paper and found a perfect paper for her Valentines box.  I cut and taped and about the time I finished she mentioned … "yeah, the teacher said we didn't have to make one but only if we wanted".  I asked her what she would do if she didn't have one and she said … "well, the teacher said she'd have some cute bags".  I was annoyed for a second but then decided I didn't want to be THAT mom that forgot to make the box and ended up getting the teacher one … so I was fine.  Until I mentioned it on facebook and the substitute for her class posted that the students were MAKING the bag as part of the party.
You're kidding me, right?
With my luck, Mickey Mouse is probably coming to the party too.