Everything and the kitchen sink
Last night I started to write a post about the fun Royal Wedding watching party I went to on Friday but as I was starting to write it, we got a phone call saying "Turn on the TV .. Osama bin Laden is dead".
"England, we'll see your wedding and raise you a funeral" is what someone posted on facebook from the "Sarcasm Society".
Big props to the special operation forces!  As George W. Bush said … "The fight against terror goes on, but American has sent an unmistakable message:  No matter how long it takes, justice will be done."
And about the royal wedding … well, I thought it was splendid.  Princess Catherine looked beautiful, elegant and in love with her prince.  Having watched Princess Diana's wedding at 4:00 in the morning all those years ago and having Kate's wedding on the DVR I could not help but think … "technology,  you are a wonderful thing!!!".
I do hope they live happily ever after.
I'm still waiting for the perfect time to watch the wedding in its entirety with my girls but seeing how Friday night Jacob had a baseball game,  Saturday morning Savannah had a volleyball game, Caroline had an all day volleyball tournament and Brittany's basketball team had a tournament as well (by the way, her team has only played in two tournaments and lost one game this weekend 31-5 and yet still somehow qualified for nationals), we just never got around to our own family wedding viewing party.
Trust me, we will have it!
In other news, I was supposed to be on a plane this morning headed to Little Rock for a speaking engagement at Second Baptist Jacksonville tonight.  Due to flooding and power outages because of the bad weather there, the event had to be postponed.  I am sorry to not be there today but it did allow me to be here when my new kitchen sink arrived.  I now think everything … AND the kitchen sink … are here and ready to be installed.
Want to see what is looks like so far?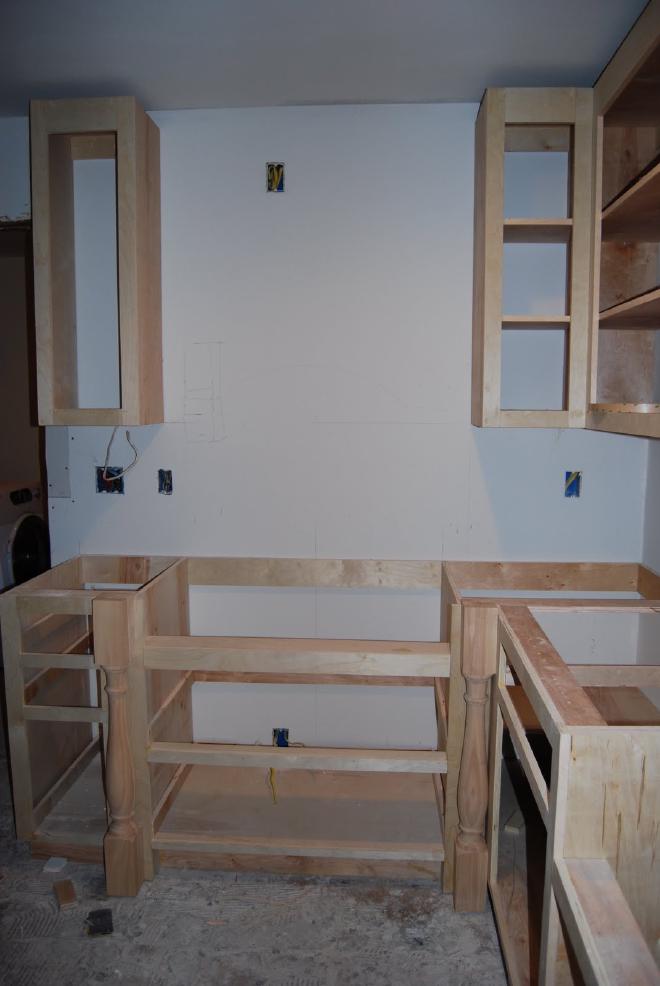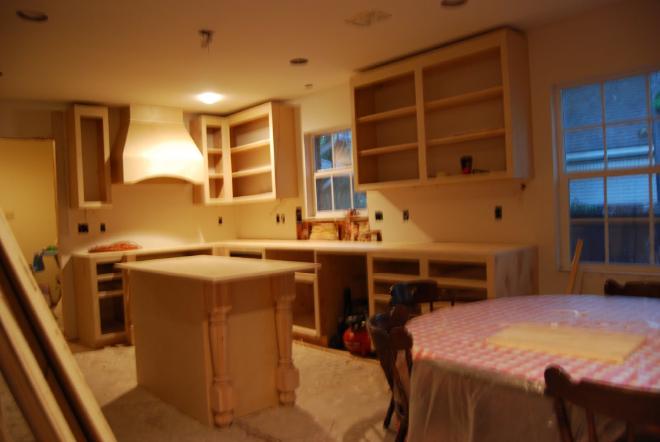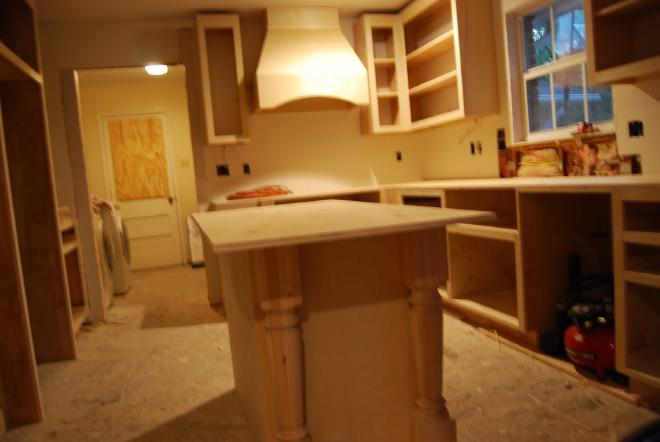 Please tell me you think it looks almost done.  Tell me that paint, counter tops, back splash and appliances don't take that long to finish.  I need to hear that.
Truth be told, I have missed a kitchen sink most of all.  More than the oven or the table that seats six as opposed to our card table that seats four, more than the counter tops to prepare food rather than the TV tray I have been using, more than regular forks and spoons vs. the plastic ones … more than any of that, I've missed my kitchen sink.
I have not however missed my oven.
Nope, not one bit.
:)