We partied ... and then we partied some more.
My birthday is July 23.
Jacob's birthday is July 24.
So he and I … well, we like to celebrate together.
I mentioned we went to New Braunfels to float the Guadalupe.  There are still no pictures because I have not taken the film to be developed.  Every day when I see it sitting there I think to myself … "what did I do before I could just upload pictures to my computer?!?".   Seriously.
But I did take a few phone pics …
We started the day off with Buccee because it's kind of an unwritten rule that if you are driving West on I-10, you must stop for a visit.
Me and Buck had a good time.
After our river float we went to the little town of Gruene, TX.  We tried on a few things at the General Store: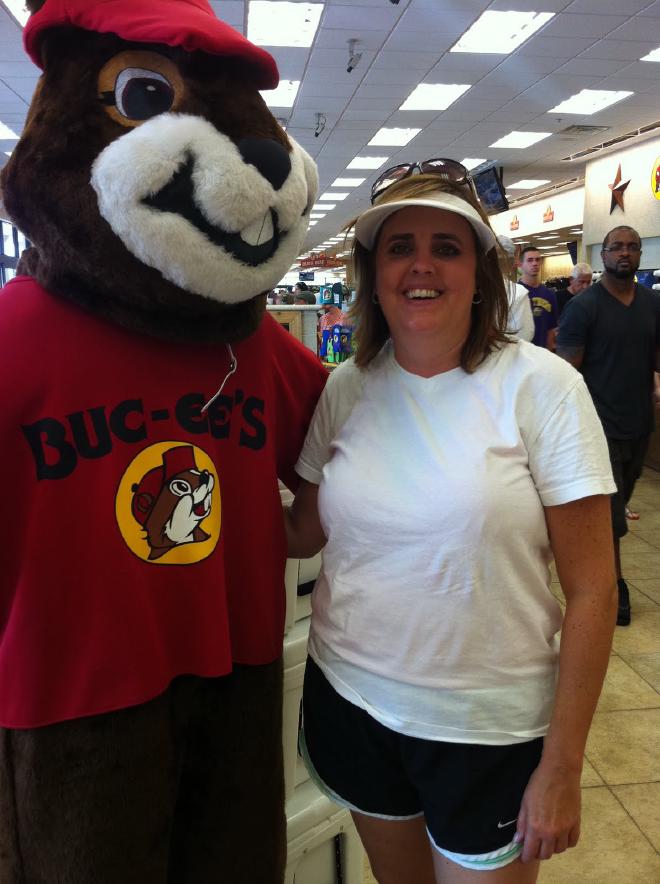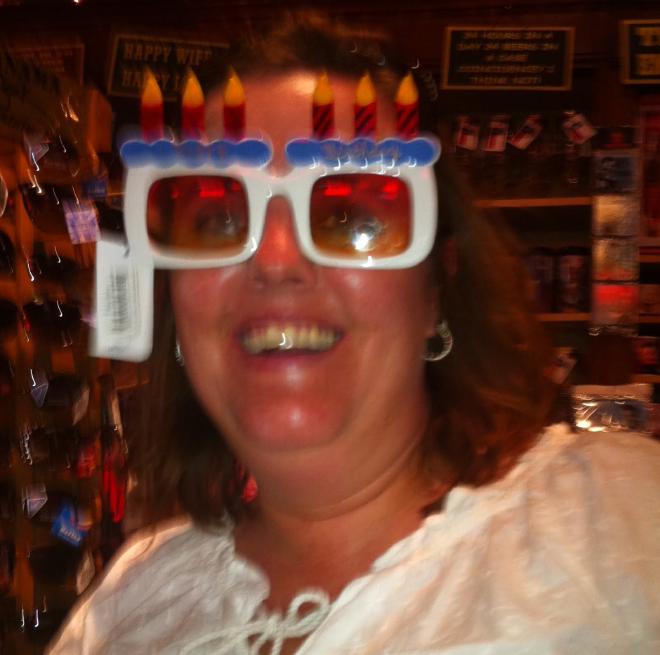 We went to the Grist Mill for dinner.  It's right on the river and you wait for them to write your party's name on a big chalkboard.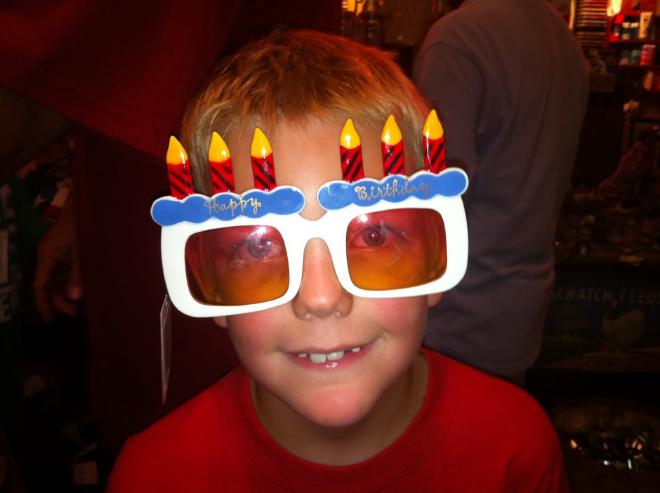 It almost felt like we were eating dinner in a tree house with the river just below us.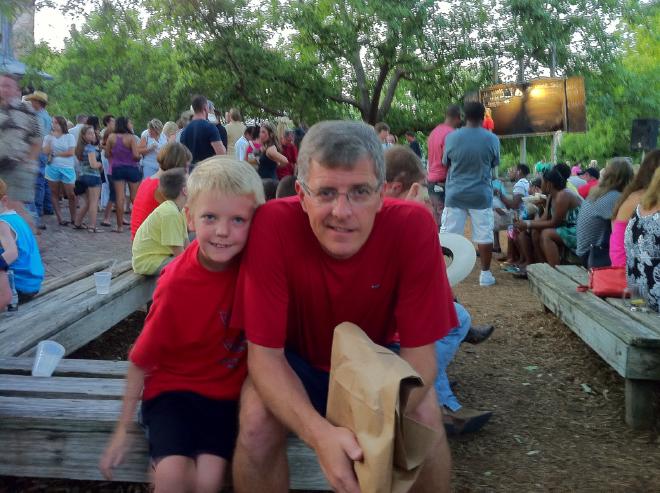 Jacob was turning 8 and I was turning 44 so we held up the same number of fingers.  :)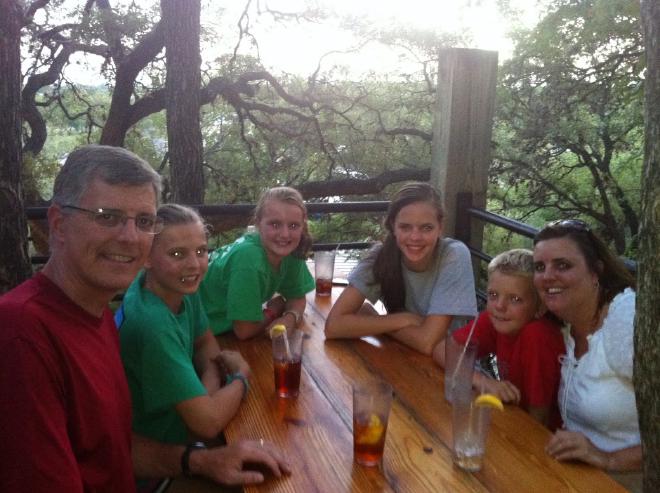 It was a fun time in a quaint little town.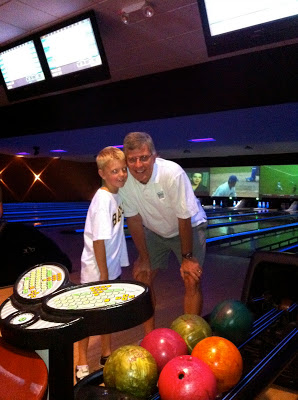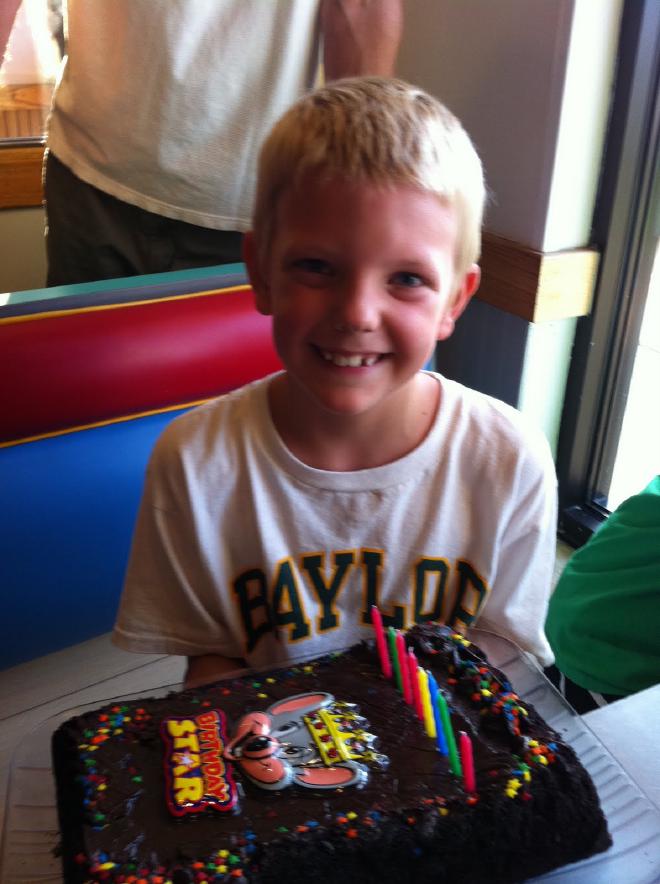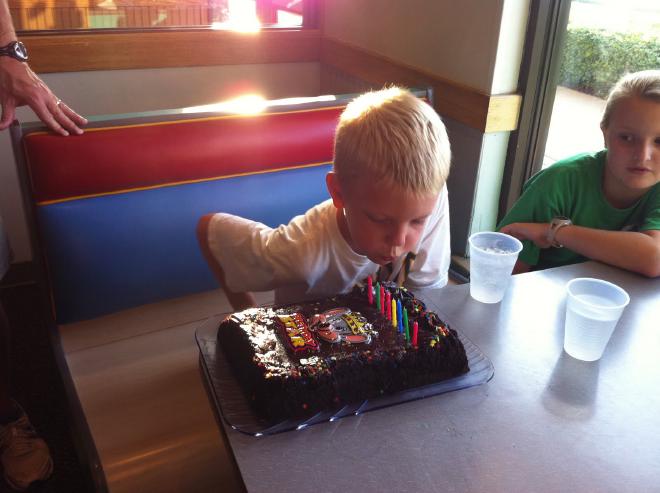 And we still weren't finished partying.
But I'll have to tell you about that tomorrow.