So many things to love ...
There are so many things that I loved about today.  You'll have to forgive me for writing a list, but I wanted to write them down so I wouldn't forget …
1.  I woke up … thought I'd overslept …. then remembered it was Columbus Day and went back to sleep.  It was a beautiful moment.
2.  Caroline and I went to Target.  It didn't start off great but honestly … having some one on one time with her did us both some good.  So much good in fact that a lady stopped us and said … "you two are having too much fun together".  And we were!
3.  I got to take Jacob, Savannah and Brittany to the pumpkin patch.  I had pinky promised Jacob we would go today.  So many years they start begging to go the day the pumpkins are unloaded and we end up going late in the month.  This year we went early and bought two great pumpkins and lots of little pumpkins.  They cost twice as much as the grocery store but I'm planning on remembering it for twice as long.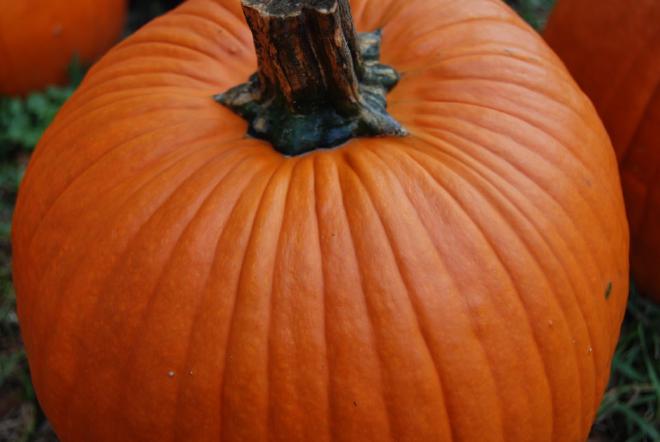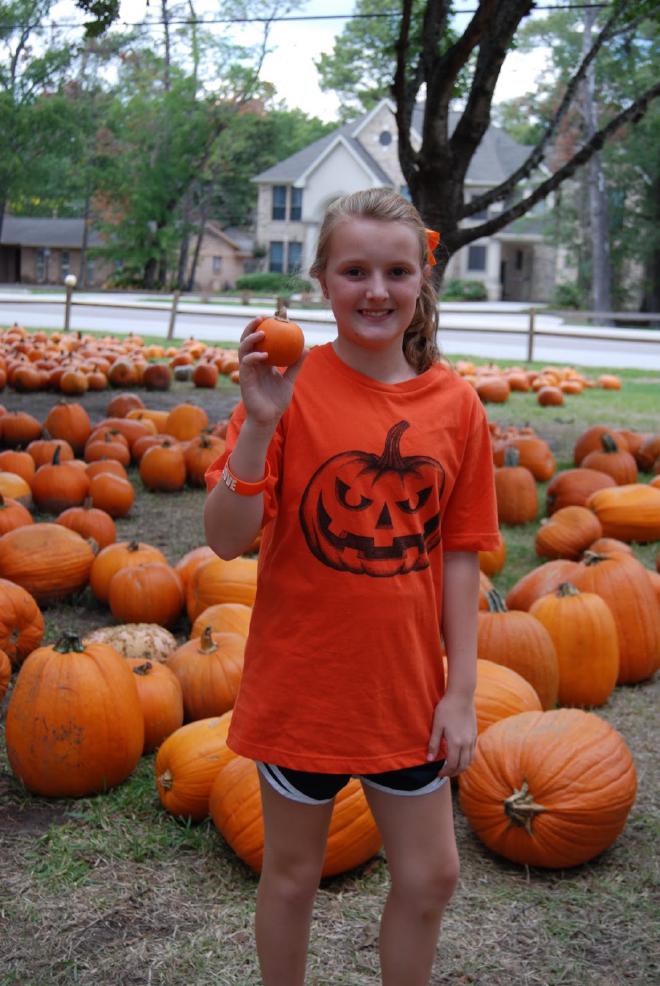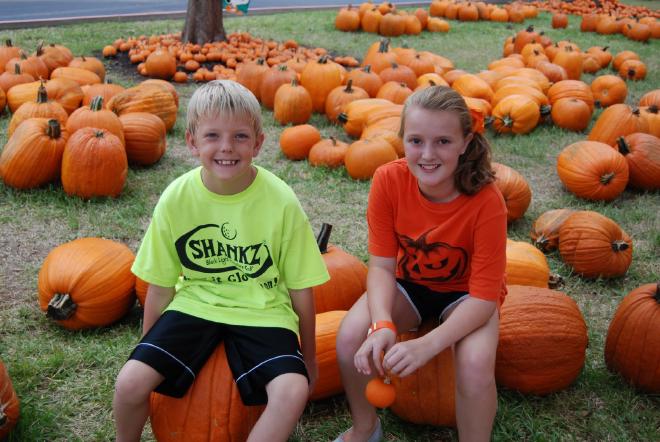 Plus I think they make my (new) front door look great.  :)
4.  Brittany and Jacob got hair cuts.  This seems so small, so whatever … but it was good.  It wasn't rushed, we weren't trying to squeeze it in … and they both looked fab when it was finished.
5.  After piano lessons I had just enough time to take Savannah to Harwin (Houston landmark) to buy hairbows for $1.99 each.  She has asked for so long to get hairbows and for some reason it just never happened.  Today … we got hairbows.  She was SO excited.  She wore a white one to taekwondo and a blue one tonight to match her soccer uniform and she was beaming.  (again … I LOVE days like today!)
6.  We finally got most of Brittany's things hung on her wall.  We had been debating placement, looking for just the right frames, etc. and we finally got it all just right.  She told me tonight her room felt bigger and yet cozier.  I was so glad to get this done for her.  I would share a pic but she's asleep in there now.  :)  One will be coming soon.
7.  We worked on Savannah's birthday party invitations.  Her birthday was in September.  I absolutely had to get this done for her.  We made progress! (We are doing an "Amazing Race" party.  Ideas welcomed.)
8.  Brittany asked me what symbol I thought of when I thought of forgiveness.  She had to pick one picture for a "forgiveness quilt" for a school project.  Absentmindedly I said … a white flag or a dove … and then I said … "no, a cross.  Absolutely a cross".  She said … "that's just what I was thinking of."  On Friday she has to present her "forgiveness symbol" to her Language Arts class.  Really she will be telling them about salvation.  Pray for her and those in her class on Friday.  Grateful she can and is willing to share.  I love Brittany's heart so much.
9.  Brittany asked why we had a blender if we didn't make smoothies.  I said … "well, now is the time to start".  We googled a recipe or five and then made the one that sounded best.  I was lamenting that we didn't have any strawberries and then, lo and behold, I remembered that I had bought some frozen fruit that said "perfect for making smoothies" on the bag a month or so ago.  I found it right away and thought … "could this day get any better?!".
10.  But it could … because we made the smoothies and we both loved them.  She poured half for me and half for her and said … "mom, we have to try it at the same time."  We did, loved it and high fived each other.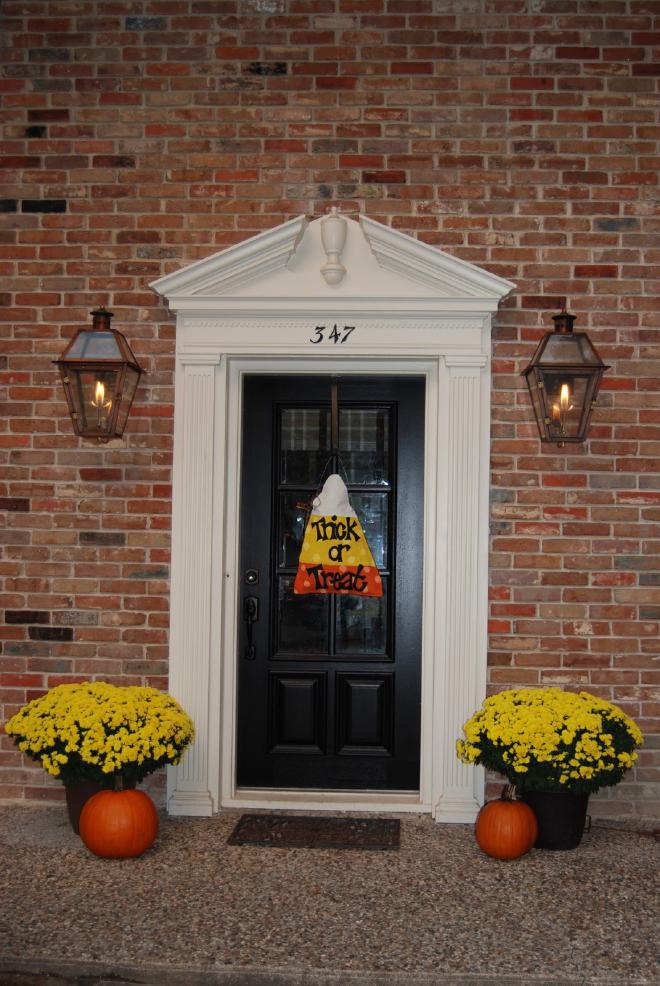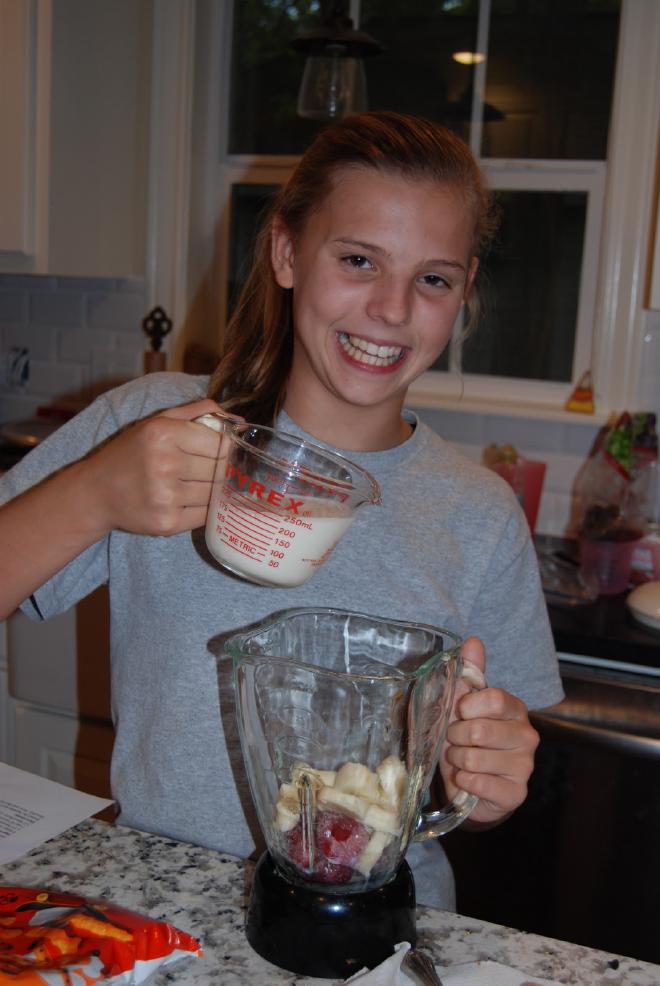 Afterwards she said … "mom, there isn't any reason to get those $7 ones at Smoothie King anymore".  And I knew somewhere in Houston Bill Baerg was smiling.
But it STILL gets better.
Caroline came home from volleyball (no Columbus Day for high school sports) and Brittany told her about the smoothies.  She asked me to make her one and I was all "pins and needles" if she would like it.  Even altered the recipe a little.  She didn't declare her undying love for it but she drank the whole thing.
THEN …. wait for it … wait for it ….
About 30 minutes after she went to bed she called me (yes, I said called … she used her cell phone and called my cell phone downstairs, this is 2011) … and said … "mom, could you make me one of those smoothies for breakfast tomorrow?".
Caroline hasn't eaten breakfast since the 6th grade.
So, inwardly I did a little victory dance and outwardly said … "sure".
So about today … there wasn't anything super fab (oh, I did order new den furniture!) … but it was just good.  I had so much sweetness with each of my children.  So many moments where I would have been fine to freeze time for just a bit.  There seemed to be time to be a mom to each one of them.  So often I wonder which one I'm failing at the moment but today was just right.  It was just good.
And I just wanted to remember.