The blog is back.
For starters, I don't even know where the blog has been the last month or more.  Not only did I not write blogs, I didn't even read blogs.  Yes, I did go on pinterest a time or 200 … I even made a few things from the site like this …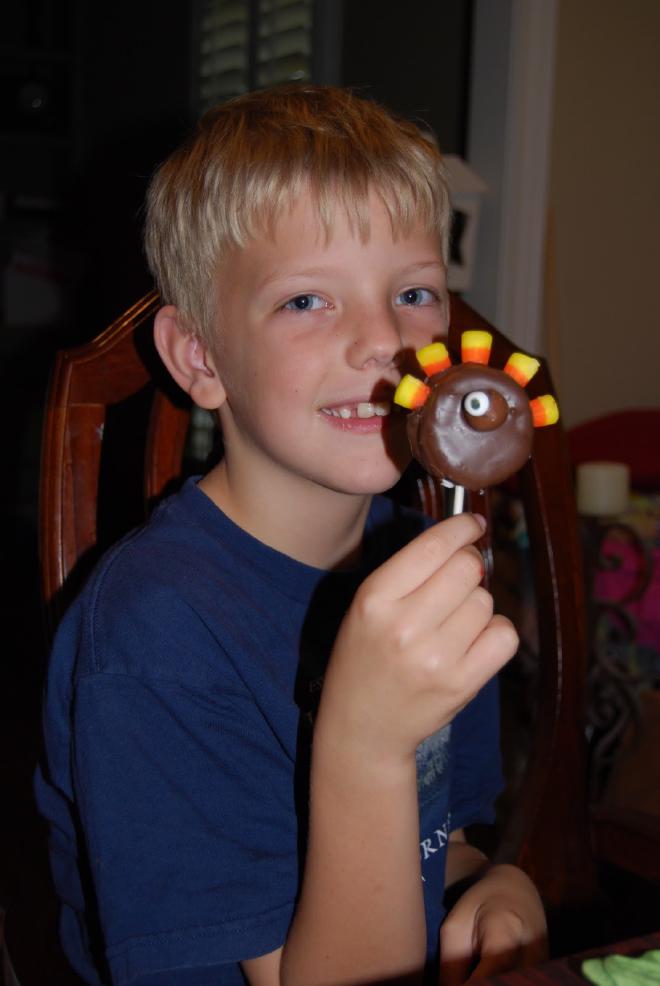 And a grilled cheese with bacon and avacado sandwich …. that was DELICIOUS.  I made it for the Hilltop Honeys and the Dilla Honey's (ha!  my parents, the Dillahunty's) and they all agreed it was a keeper.  This picture isn't very good but the the truth of the matter is that it is one of only two pics that one of the honeys (Deb) took at our girls weekend … and the other pic was of the sandwich too.  My how the mighty have fallen.  Anyway … this sandwich will change your life.  For real.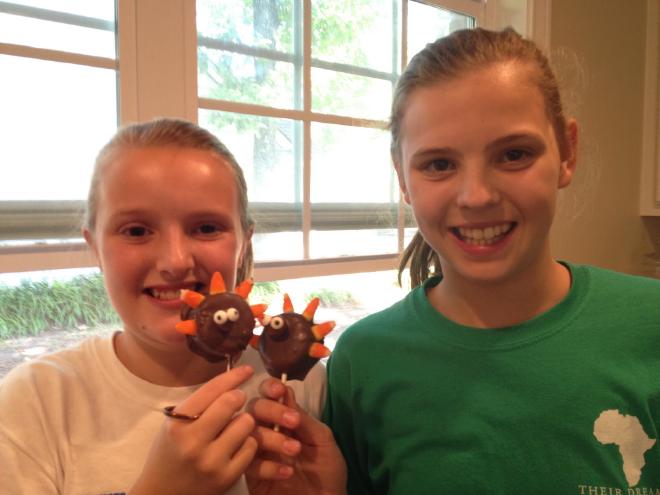 I've spoken a time or three since I've blogged (this was at First Baptist in Russellville, AR): (don't you always wonder where to look when the person speaking is on a big screen right behind them?!).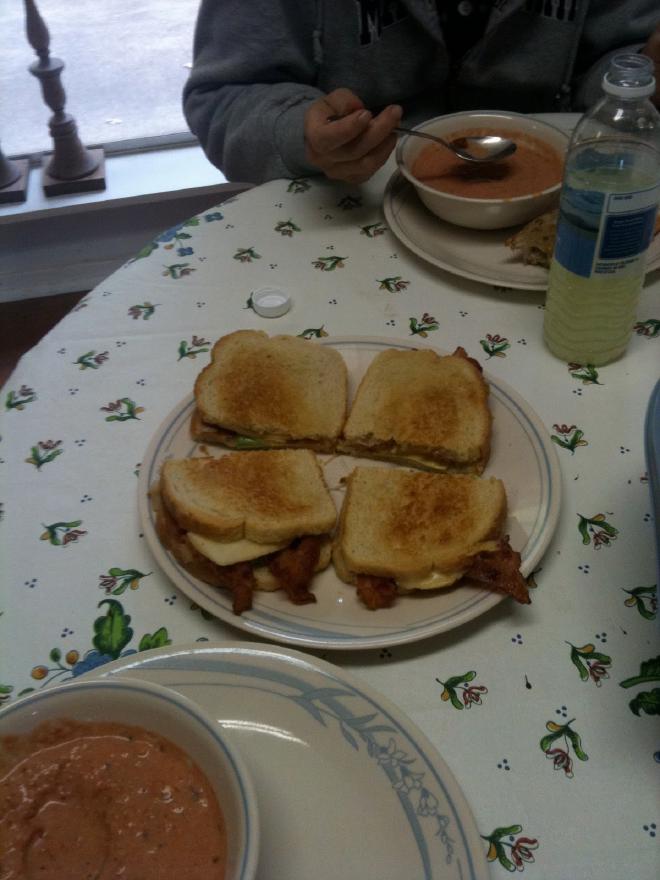 I also mentioned on the very last blog I wrote, which was quite a while back, that I was going to tell you about a great big surprise that happened when I spoke in Dallas.  The great big surprise was that my friend Robin drove up from Houston and SHOCKED me by coming.  I'm pretty sure it's the most shocked I've ever been in my life.  Her best friend Leslie goes to the church where I was speaking and having Robin there was pure joy for me.  I know by looking at this picture you probably aren't seeing joy … what you are seeing is SHOCK.  I could NOT believe she was there and I had just found out when this picture was taken.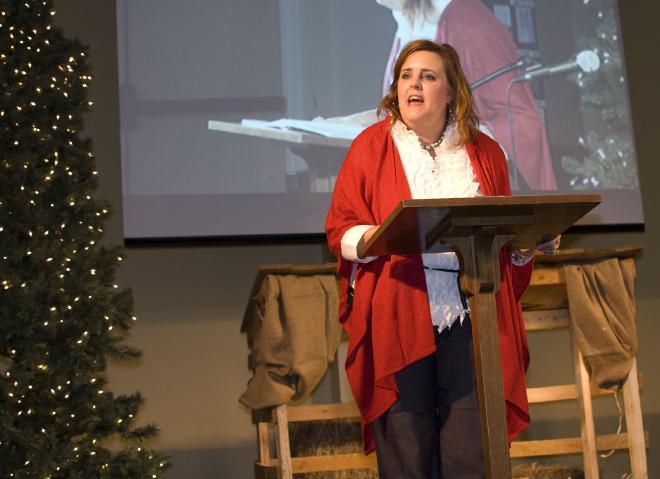 One of the things that shocked me so much about Robin being there was that I had just seen her the night before during one of my 517,000 carpool runs that I made to football practices.  She just smiled and waved.  And to think that 24 hours later she was in Dallas was just incredible.
Speaking of football (Robin's husband was the coach) … it's over.  I still haven't gotten over how cute I thought Jacob looked in his football uniform (took me FOREVER to stop calling it an outfit).  Basketball is now in full swing and Bill is Jacob's coach … and it will come as no surprise that I think Jacob looks awfully cute in his basketball uniform too.  :)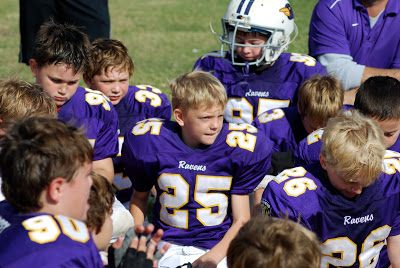 Tonight was the end of the season banquet for Caroline's high school volleyball team.  I love watching her play.  Brittany's volleyball ended and she has already had basketball games.  She is playing for the middle school and LOVES it.
We celebrated Savannah's birthday with a fun "Amazing Race" party.
We celebrated Thanksgiving and I made the ENTIRE meal by myself … thankyouverymuch.
Just look how tired I look in this picture!!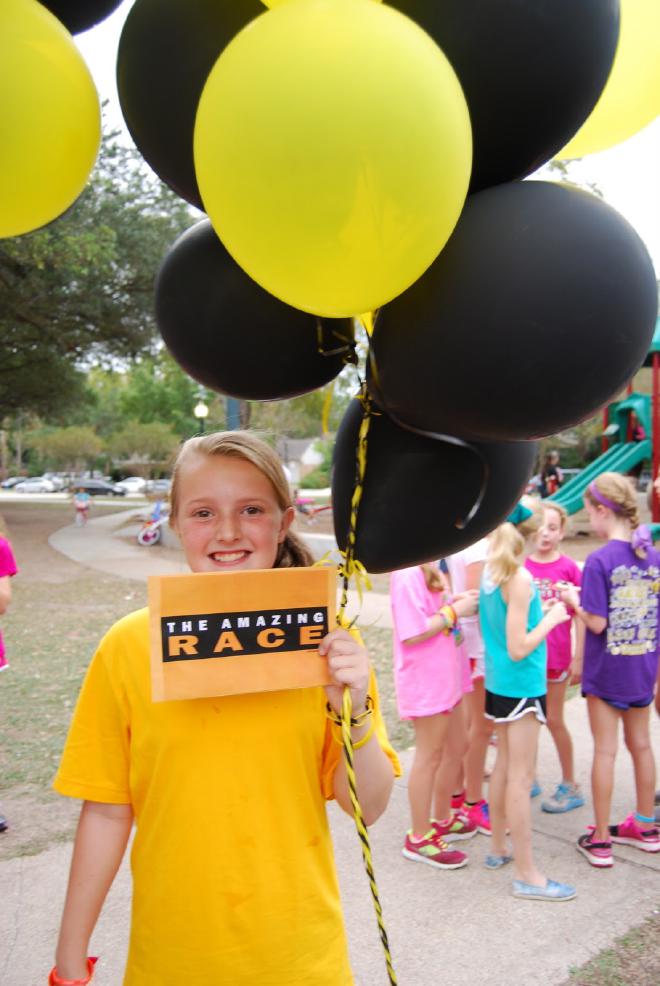 I did have some help from my two "foodie" children: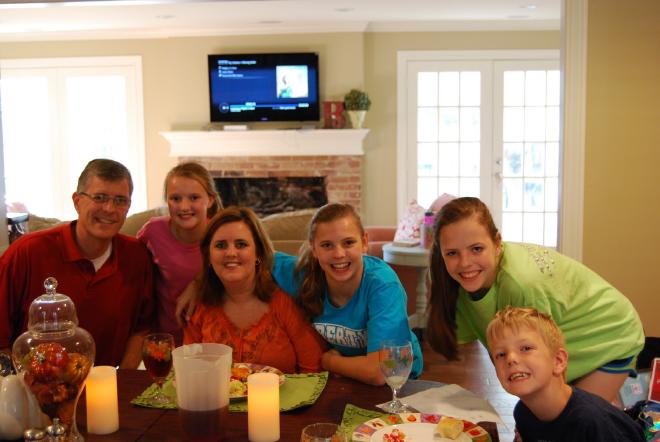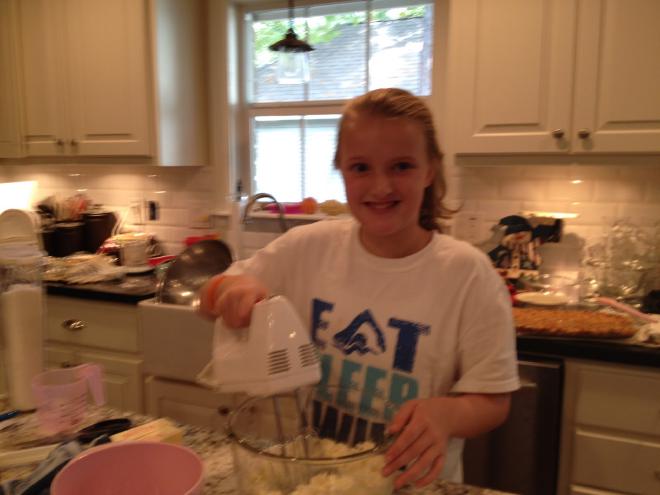 And all that cooking turned out like this: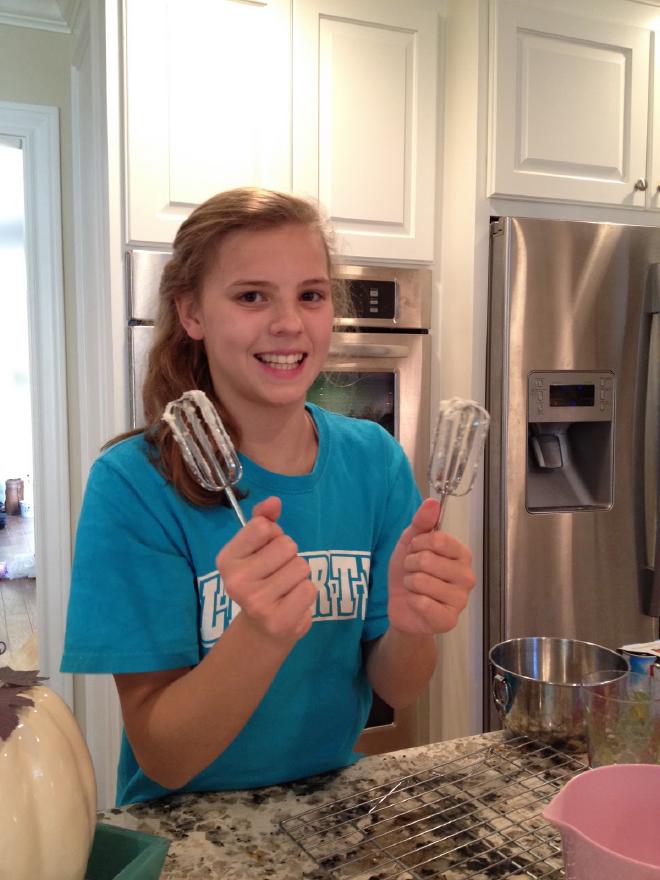 If I was a better blogger I'd turn that picture the right way … but it's too late and I'm too tired.  :)
Jacob requested a pumpkin cheesecake chocolate chip pie.  He saw the picture in a magazine and I do believe it's been added onto the "must have" list for Thanksgiving.  It was really good!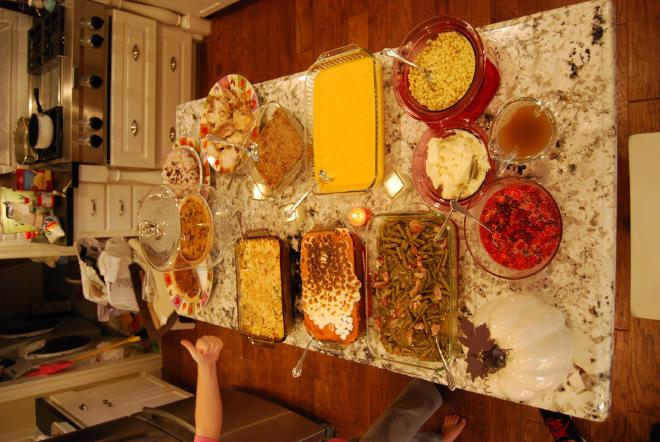 And now it's Christmas …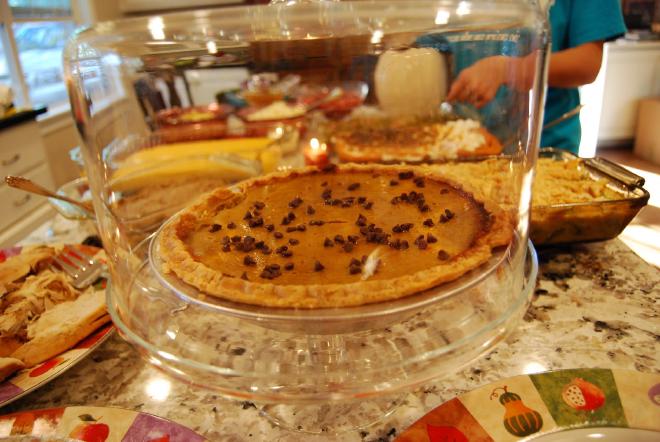 I'm having such a good time decorating our new home and today … today for the first time since we moved away from Dallas (that was in 1993 people!), we had a fire in the fireplace.
You can't begin to know how happy that made me.
About as happy as it makes me to be blogging again.