Happy New Year!
I was going to title this post … "you know resolutions really start on the day the kids go back to school, right?!", but then I remembered that I didn't start all my resolutions today so I canned that title.  I did start a few …. and there is always tomorrow.
We just got back from a fun few days in Minnesota.  It wasn't as cold this year …. which was good, but there also wasn't any snow until the last day.  It snowed about 4 inches on New Years Eve.  Jacob, Savannah and Bill stayed out until 1:30 in the morning building a fort for a pretty big snowball fight.  Caroline, Brittany and I just stayed inside and watched the ball drop in Times Square on TV.  :)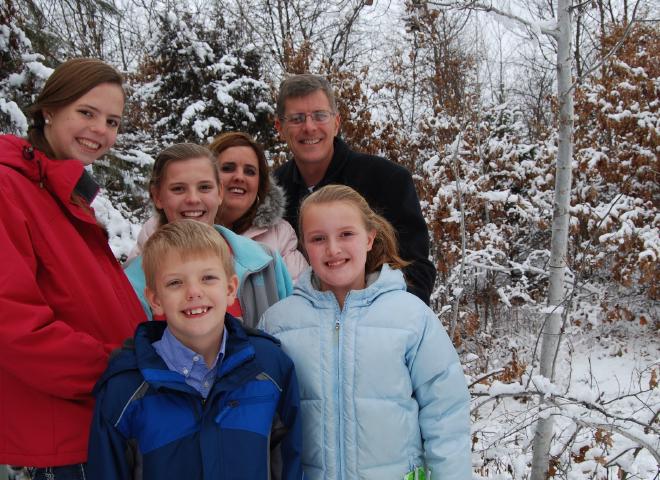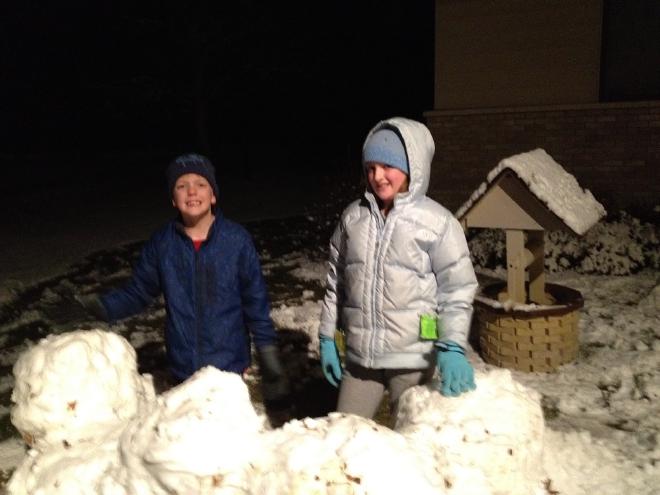 We still had a little time after church and before our flight on Sunday for a little more snow time …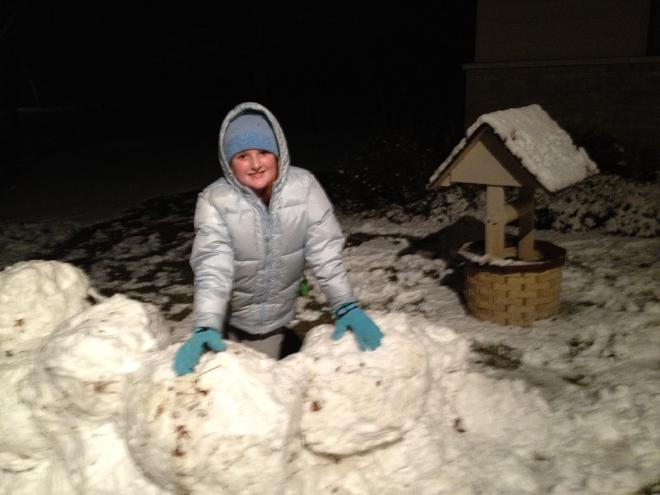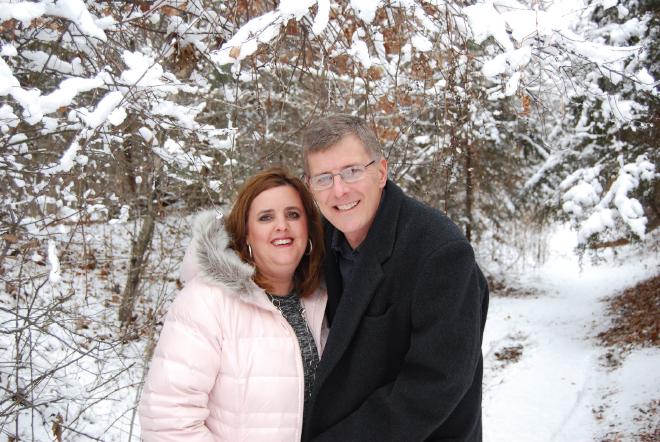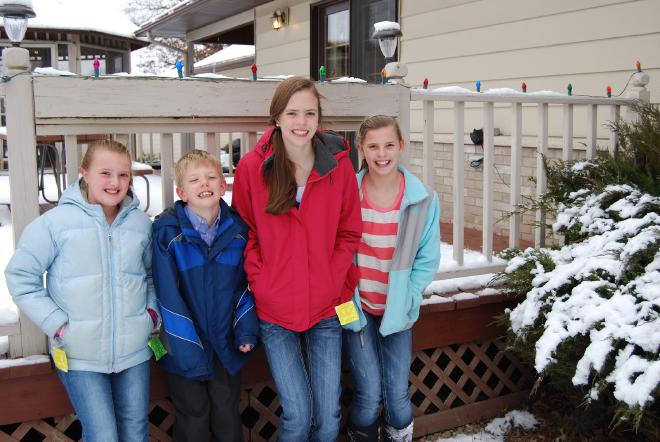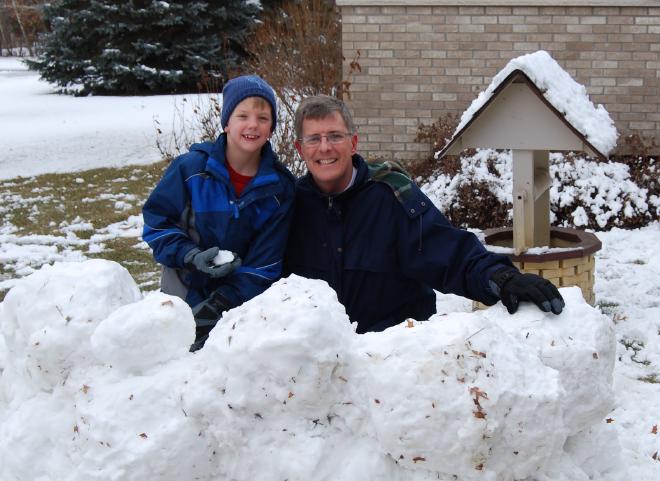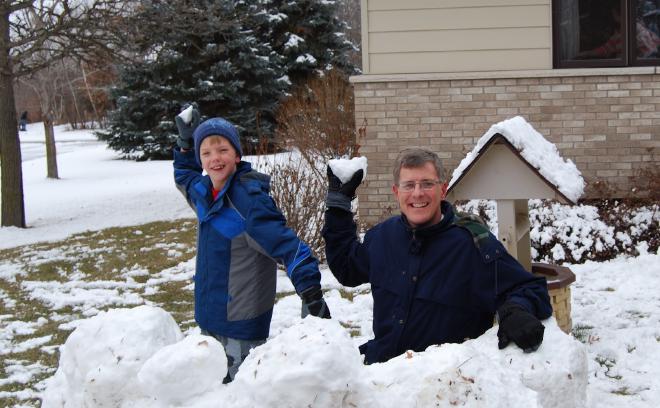 We had a good time visiting family AND watching Baylor win the Alamo Bowl … yes, that was very good.
One of our favorites in Minnesota is "Christmas Pie".  It's worth getting cold just to have a slice.
We took the traditional … "in front of the tree" picture …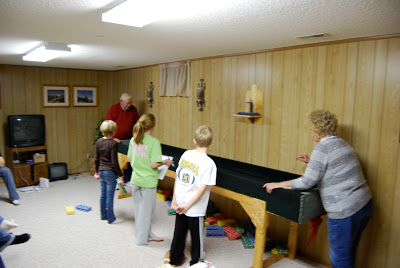 We got together one night with Bill's extended family.  It was actually the night of the Baylor game and we hated to dine and dash but it was a bowl game and the Heisman trophy winner (RG3!) was playing and there are certain things that call for dining and dashing … like that.  I did take a picture of this cinnamon roll type cake.  One of Bill's cousins has brought it for years.  I think it's kind of "pintresty".
So now it's back to reality.  The kids went back to school today and I started on a few of my resolutions.  I'm normally kind of private about goals and such but I heard today that part of making yourself accountable is telling someone your goals … so in the coming days …. well, the blog is going to hear about some of mine and I'd love to hear some of yours too.
Looking forward to 2012!